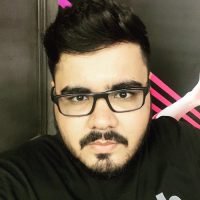 Hello, I am Aadarsh Bohara
Technical, and business-driven Product Manager with entrepreneurial experience, successfully guided 44 B2B and B2C technology products from inception to launch over 9+ years. Substantial experience leading, & delivering large-scale enterprise & SaaS products for Investment, Education, Health Care, Parking & Startup companies.
Product Management
I help design and launch product that offers great value to customers and businesses. Product design is art!
Breathe Agile
I breathe Agile, helping the team move faster towards the end product goal and achieve results with a minimum $$.
Technical Leadership
Technical leader with experience developing several web apps and API services myself. Understand tech geeks!
Problem Solver
Strong analytical and problem-solving skills to identify the real problem and work towards solving it asap.
720 Instagram Shots
174 Articles Published
540 Coffee Shops Visited
7 Mountains Climbed
(Visited 1,550 times, 1 visits today)